Design and Fundraising Coordinator applications open until April 21st.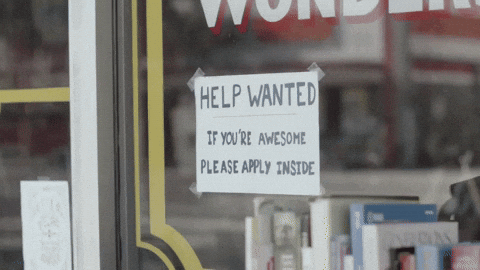 We're still looking for the perfect candidates for our Design Coordinator and Fundraising Coordinator.
Think you have what it takes? We hope you consider applying! Maybe you applied for a different position earlier in this process, or maybe you haven't considered joining e-board before. Either way, if you feel like one of these positions may be the right fit for you, we hope you apply!
Below, you'll find the position descriptions and requirements. Applications open April 13th at 5pm and close April 21st at 5pm.
Design Coordinator
The Design Coordinator will oversee the creation and distribution of all graphics, marketing material, and merchandise used throughout the year. They will work to maintain the Facebook, Twitter, TikTok, LinkedIn, and Instagram accounts. This coordinator will also be responsible for coordinating the design for packets and other marketing materials, including but not limited to, Fundraising Packets, Sponsorship Packets, Dancer Survival Guides, promotional videos, and flyers. The Coordinator will also oversee the creation of the materials to be on-screen during the dance marathon as well as designing merchandise sold at the marathon. The Design Coordinator will also be responsible for coordinating videography and photography at all pre-events and the dance marathon. Please attach or email to executive.raiseRED@gmail.com a portfolio of your work. You do not need to have participated in raiseRED to be considered for this role.


Fundraising Coordinator
This coordinator is responsible for overseeing creative strategic fundraising initiatives throughout the year. This coordinator will work closely with every position on the board to develop fundraising goals and metrics for all programming and events. They will create a comprehensive calendar of fundraising pushes throughout the year. This person will create and update fundraising resources, lead fundraising information sessions, and make sure fundraising materials are readily accessible to leadership and dancers. Additionally, this person will work in our online fundraising platform to update goals and other relevant fundraising information. They will also oversee the raiseREaDy program and update Morale Staff about their dancers' fundraising numbers. The Fundraising Coordinator will be responsible for updating and tracking offline donations including, but not limited to, comma club matches, canning donations, etc. You must have participated in raiseRED to be considered for this position.